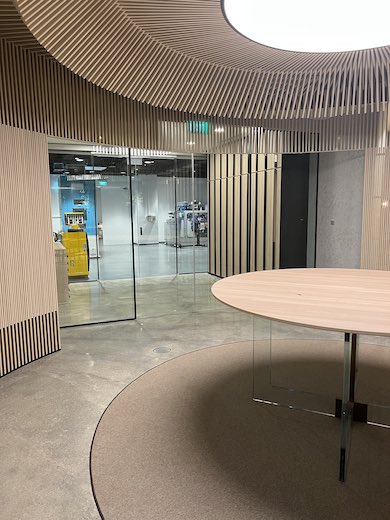 Hatfield, PA – Penn Color Inc. will celebrate the grand opening of its new Singapore Technology Center on January 10, 2023. This state-of-the-art facility will bring the organization closer to its Asia-Pacific clients and better serve their needs. The Technology Center will be a place where brands, designers, processors, material and equipment suppliers come together to use their collective creativity to conceive, develop and validate new products.
The company's team of experts in color, functional additives and materials science will work with customers every step of the way – from initial consultation to final delivery – to ensure the success of their projects. "As Penn Color continues to expand its global footprint," said Phil Riccardi, Commercial Director, Asia Pacific, Penn Color, "the Technology Center brings many exciting new dimensions to the company.
"Singapore has an impressive track record as a fast-paced center of economic growth and technological advancement, with one of the highest concentrations of technology and design hubs," continued Riccardi. "In fact, many well-known global companies choose to locate their Asia-Pacific facilities in Singapore because of the city-state's business-friendly environment and highly skilled workforce. So being in Singapore puts us among some of the most dynamic market and provides our team with the ideal platform to work closely with global brands and bring our unique value proposition to new market customers", concludes Riccardi.
Penn Color is committed to providing the best possible experience for its customers and this commitment is on full display at the new Singapore Technology Center. The center's design references the thousands of hours of input Penn Color has spent with clients at its existing technology centers in the U.S. and Europe, resulting in a bright, open space that is both welcoming and inspiring.
The lab offers a full suite of capabilities and enabling technologies developed specifically by Penn Color to accelerate design, prototyping and sampling. It flows seamlessly into a creative space filled with natural light. Tropical elements and natural building materials define common areas to encourage communication and collaboration, as well as private offices for visitors to conduct confidential business. Visitors will feel at home in this creative environment, making it the ideal place to conduct business and develop products.
"Every day, we hear from customers telling us that it's not enough to have a good product: a great experience is what makes the difference," said Nicolas Rivollet, Penn Color's Vice President of Marketing. A very exciting opportunity to take our clients on a design journey very different from what they have experienced before: development becomes creative, agile and transparent; creating the right inspiring atmosphere for the team will uniquely And bringing something different to life; being able to deliver in days that would normally take months. That's the Penn Color experience.
From concept to global scale, our technology centers in the US, the Netherlands and now Singapore give our customers a market edge and help us take bold steps forward, especially in packaging and consumer goods applications. "
For more information, visit: www.penncolor.com.