Firefighters fight a mosquito blaze at Ramsay Crossing, California, on September 9. 15. California's largest fire of the year has burned nearly 76,800 acres and has been active for 39 days, but is now 95 percent contained.Photo: Eric Thayer/Getty Images
Authorities in southwestern Washington ordered the evacuation of thousands of homes as a wind-driven wildfire spread rapidly on Sunday.
Big picture: The Pacific Northwest, Intermountain West and Canada have seen an unusually high number of wildfires as much of the western U.S. faces "above-normal temperatures and minimum relative humidity," according to the Interstate Fire Center.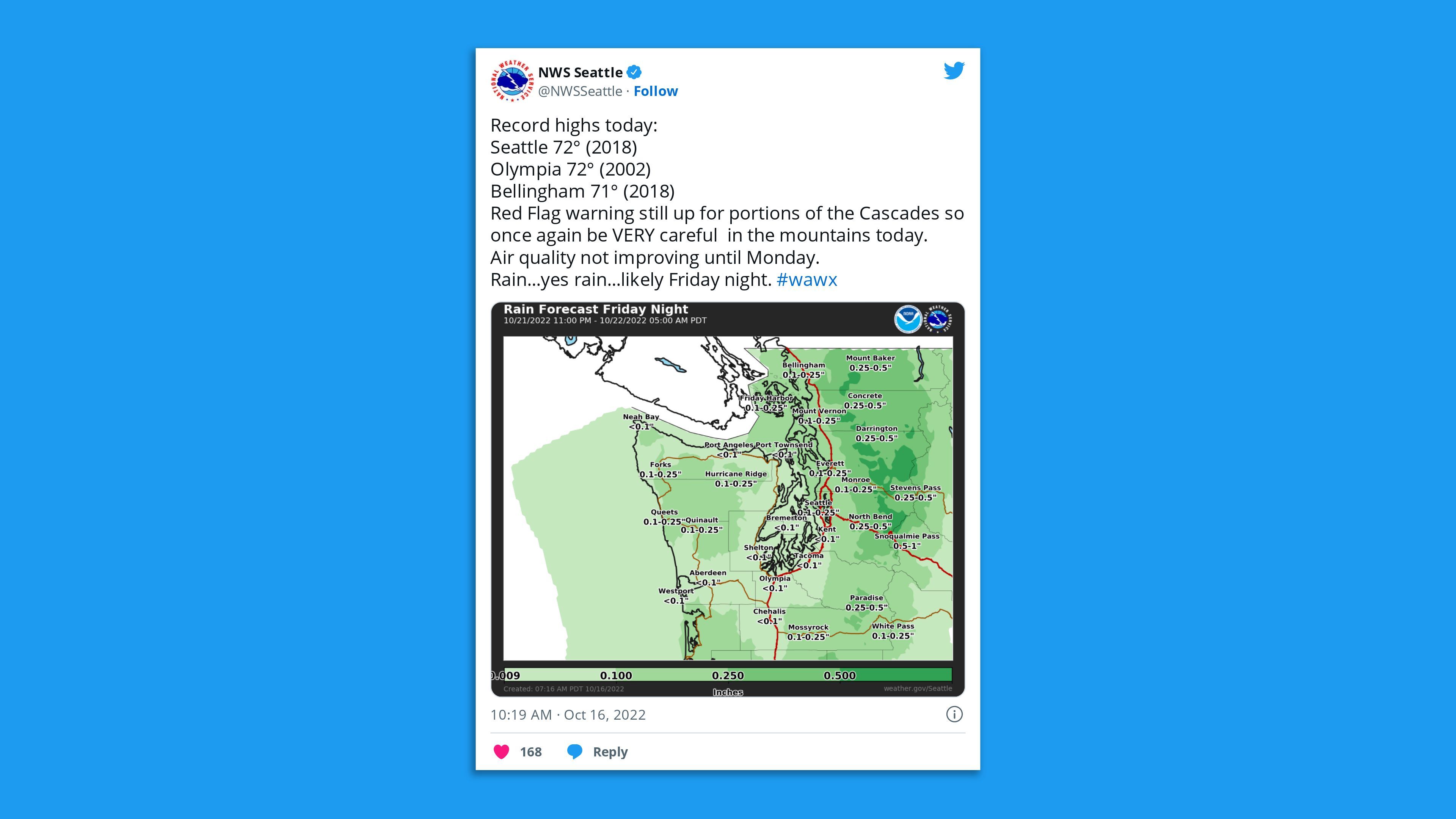 According to the National Weather Service, "record high heat, dry weather, wildfire issues and air quality problems continue across the Pacific Northwest."
By numbers: The Nakia Creek fire in Washington, near Camas, east of Vancouver, sparked an evacuation order on Sunday, one of 66 blazes in the United States, according to the NIFC.
Clark Emergency Services Expands Evacuation area In response to Sunday's fires, which affected 35,000-40,000 households, KGW report.
enlarge: The Associated Press noted that about 2,000 acres of land were leveled in the Washington wildfires in eastern Clark County, and smoke "was visible throughout the metropolitan area that Vancouver shares with the city of Portland, Oregon."
Due to wildfires in Washington and Canada, air quality advisories remain in place in Metro Vancouver and the Fraser Valley in southwestern British Columbia, according to Metro Vancouver tweet Sunday night.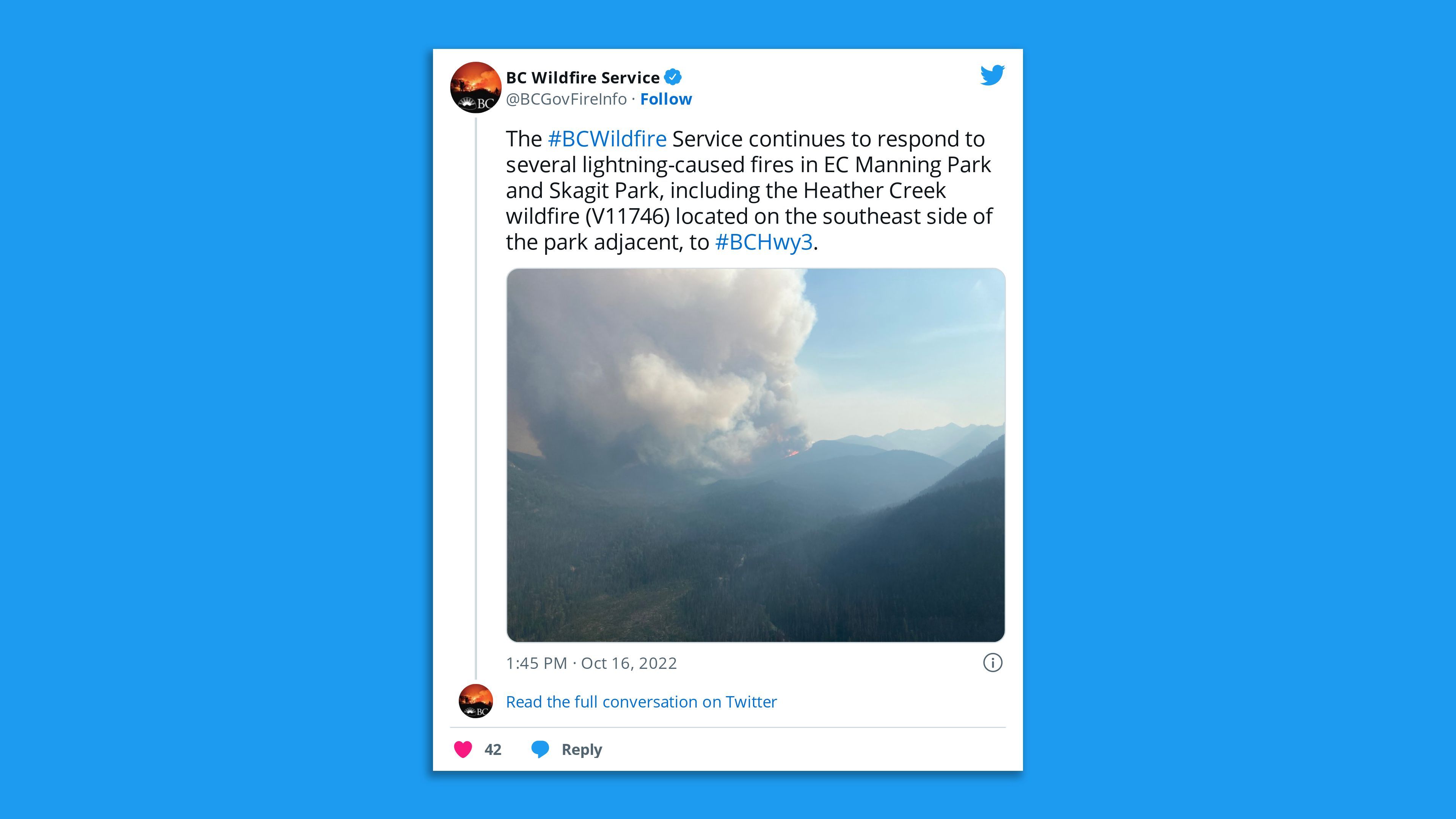 Zoom out: There were 24 fires in Idaho on Sunday, 22 in Montana, 13 in Washington and five in Oregon, according to the NIFC.
One fire each was reported in California and South Dakota.
Context: Scientific research shows that climate change is a key factor in wildfire risk.
What are we looking at: "Over the next few days, an upper ridge that indicates unusually warm temperatures will move in the northwest, in stark contrast to the colder regions of the eastern two-thirds of the country," according to the National Weather Service's outlook update late Sunday.
The NWS added: "The Pacific Northwest will see maximum temperatures in the 70s and 80s that are 15-25 degrees above average and could set record highs by midweek."
Editor's Note: This is a breaking news story. Please check for updates.