One person was killed in a shooting at an Arkansas hospital Wednesday morning, authorities said.
Sherwood police were called to CHI St. Sherwood Police Chief Jeff Hagar said at an afternoon news conference about 10 a.m. Vincent North about a possible active shooter.
Hospitals are blocked.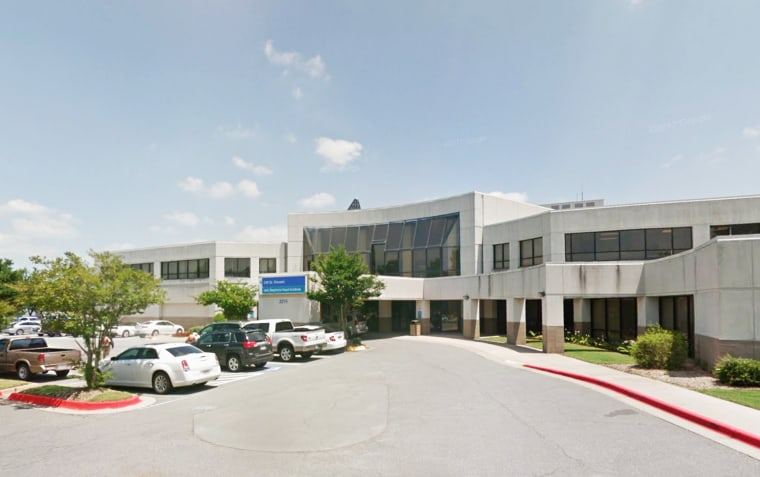 "Officers did locate a victim at the hospital who died from at least one gunshot wound," Hagar said.
Little Rock suspect Raymond Allen Lovett, 24, has been taken into custody, Hagar said.
Leighton Delane Whitfield, 21, of North Little Rock, was visiting a patient in hospital when he was shot. Hagar said he was found on the fourth floor of the hospital and pronounced dead at the scene.
Hagar did not provide a motive, but called the fatal shooting an "isolated incident that happened to happen in a public facility."
Hagar said the suspect had not been formally charged with any crime until noon Wednesday.
The hospital's chief executive, Chad Aduddel, said staff had been trained for active shooting scenarios and the hospital's safety measures would be reviewed.
"We will be debriefed and review our safety protocols and continue to drill and take precautions," Adudel said.
He called the fatal shooting a "tragic situation".
Little Rock police said in a statement tweet They assisted the investigation by detaining a "potential suspect" at an Exxon gas station. The suspect was taken into custody about an hour after the shooting, officials said.
Hospital spokesman Joshua Cook said the lockdown was lifted on Wednesday afternoon and routine surgery resumed.
"Hospitals are seeing patients again," Cook said.
Sherwood is about 10 miles northeast of Little Rock.
Nicole Duarte contributed.